GYM BOD: Better Option Desserts
We help health conscious people make decisions they can be proud of through our Better Option Desserts.
21g PROTEIN. 96% SUGAR FREE ICE CRE*M
Nutritionally optimised Ice Cre*m you can eat everyday and not compromise your health goals.
Created BY Ice Cream Addicts, for Ice Cream Addicts.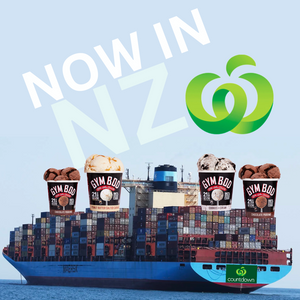 GYM BOD is now at COUNTDOWN in NZ
Again, you asked, we listened. GYM BOD Ice Cre*m is now exclusively available at COUNTDOWN in NEW ZEALAND! Check out our store locator to find your closest store.
GYM BOD STORY
From a Garage in Toowoomba, to the Shelves of Coles, Woolworths and beyond: Find out how these 2 twenty-somethings are building a global brand. CLICK HERE
FIND GYM BOD AT